Photography with gelled lighting
Bring so much more color in your images!
In our eternal quest to improve our studio photography, we stumbled on a workshop organized by Dutch photographer Josefien Hoekstra Photography: gelled lighting. Having already bought the material in about ten different colors at a local store, we already had the power to change the color of our flashes, but we didn't know exactly how to cut and attach the colored gels and how to make nice color combinations using this technique. Jeroen Tiggelman tells about his experience.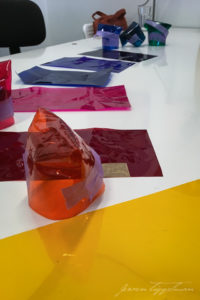 The workshop in the Netherlands
After an almost three hour drive (and luckily arriving too early), I learned that the mounting of the gels was almost too easy to be true. Take a pair of good scissors, cut the gel to the wanted size and attach the pieces either to the soft box with duck tape, or wind them around the protective cover of the flash (if available). The more artistic side of the story is how to choose the colors to be used. You can either choose one color to work with, complementary colors to make a bigger color contrast, or colors that are in the same color family (such as red, orange and yellow or red and purple) to make more subtle effects. Have a look below at some results of the workshop!
[model: Tinotendo Mushore — MUA: Ashley Groenewald]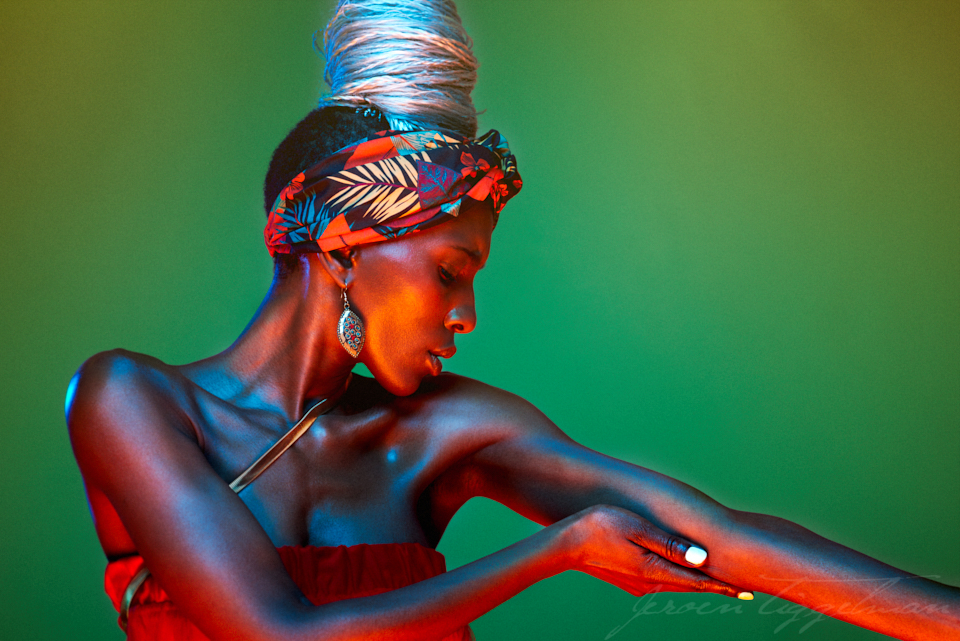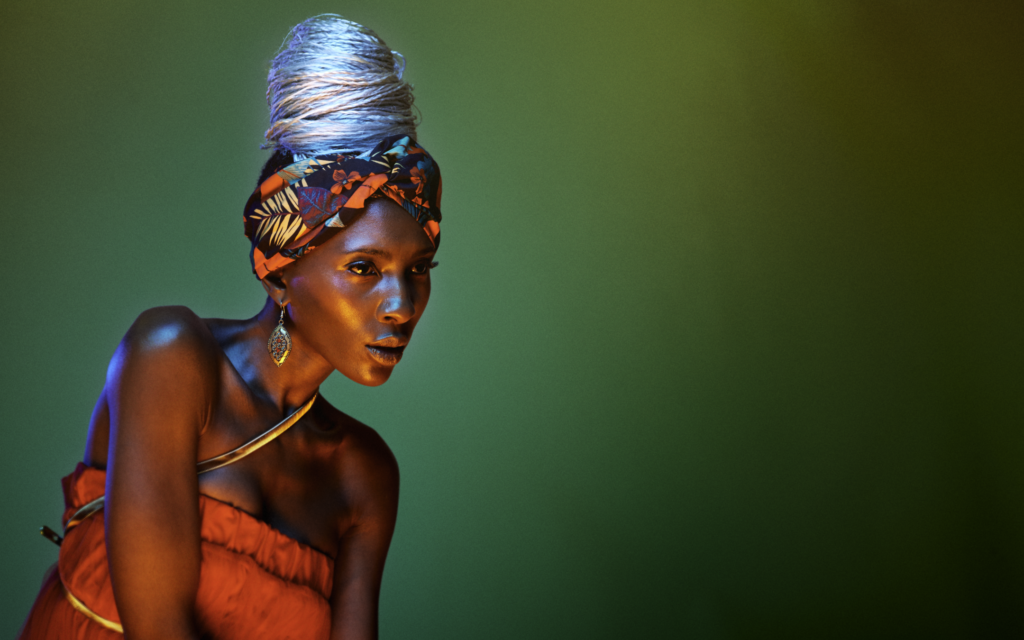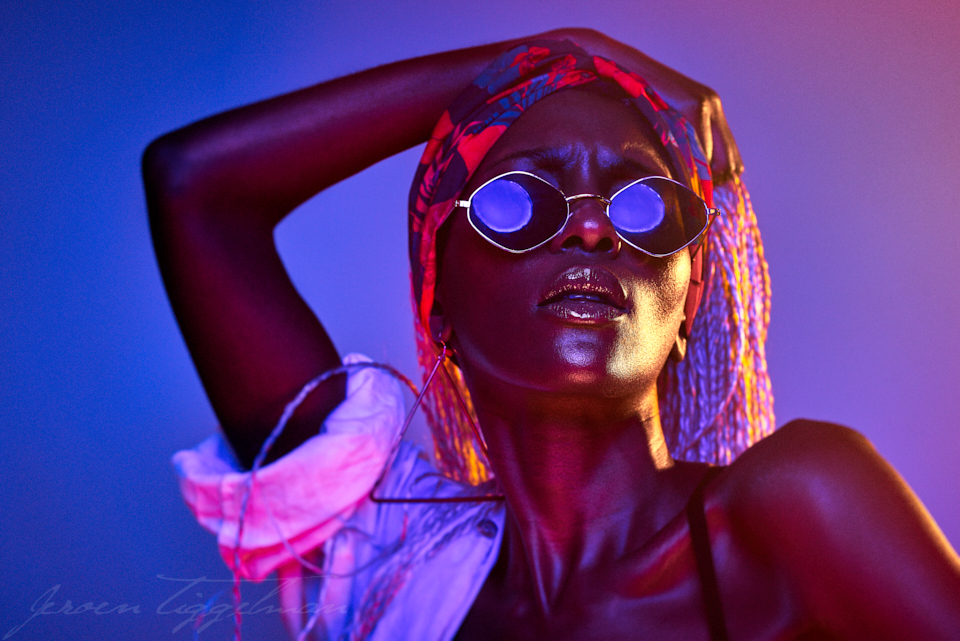 Well, that looks very promising!
At the end of the day, I left home with a lot of inspiration to do this by myself in our own studio. Life happened and the summer passed and finally I found an opportunity and Savage Betty, a great alternative model to spend some time getting the settings right and to experiment a little bit.
The shoot at home
At the moment I'll just post a teaser, because we still have to determine a selection of our favorite images and then I'll still have to process them. During the shoot we used two settings: one set with a warm brown gel to simulate the golden hour lighting in a boudoir atmosphere, which is like the sunset continues for hours and you really have the time to do a lot of poses.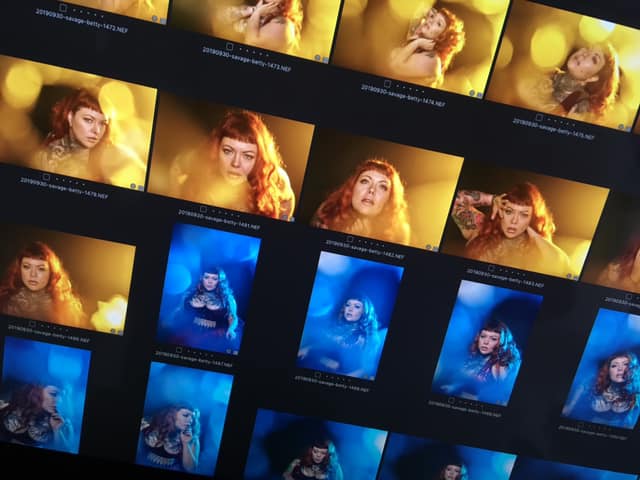 The second setting in the main studio was used with more raw colors: one set of very contrasting blue/red and another with green (turned out to be very subtle) and yellow. Followed by some more experimenting by holding different transparent objects in front of the lens. Can't wait to start working on them!
Want to know more about our photography?
Words weigh but pictures can cause a shock. An image is worth more than a 1000 words. These powerful slogans can be confirmed even more easily in our digital era. You cannot show the advantages of a product or your business without one or more images.